Ah, summertime. That magical season where the sky is bluer than blue, the oak leaves are at their brightest green and the bees lazily hum in the shade. All lovely things, but the stifling and unbearable heat? Not so much. Rather than get stuck to the couch and sweat mercilessly under the summer sun, find ways to keep cool and still enjoy the season at the same time.
Look into A/C
Be the envy of all your neighbors by contacting St Charles heating and cooling and getting an air conditioning unit installed. (This also benefits you in the wintertime, when you need central heating too!) Sure, it's an expense, but worth it when you're sitting in 90+ degree weather and wondering if you can fit inside of your refrigerator. Sit inside sipping a hot mocha in your flannels while everyone else lies on their tile floors with 5 different fans blowing at once.
Take a Trip
Make summer memories with your loved ones. If you live within a reasonable distance of the beach or a lake (or any other body of water), load up the car and head towards it. Spend the day swimming and cooling off while enjoying time with your family. Pack a cooler full of sandwiches and cold drinks, plenty of sunscreen and safety devices for very young children. If this is a long trek, make a weekend of it and book a hotel room in the area.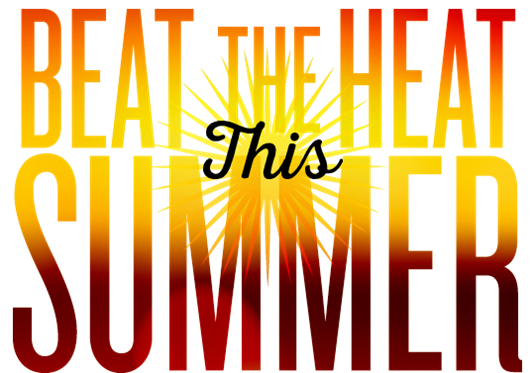 Water Play
If there is a local water park nearby, splurge on tickets and take your family out for the day. Enjoy a day full of water slides and corndogs with other families. If there is not a water park nearby, go the DIY route and hook up the sprinkler in the yard. You can also buy cheap plastic kiddie pools and outdoor water activities for younger children, but don't limit yourself just because these items are marketed for little ones! It's a rite of passage to jump through the sprinkler during the summer, no matter what your age is. Have fun playing and staying cool in the comfort of your own yard, where you also have instant access to bathrooms and the kitchen.
Every year we forget the brutality of the previous summer. Avoid any delusions of grandeur this year by taking preemptive measures to stay cool before it gets unbearably hot outside. Summertime is a beautiful season. Don't let it be ruined by being in overheated misery!