Plumbing is one of the most significant services on the planet. We have all heard about Australia's shortage of qualified tradespeople and the aging population of those left behind. It is safe to assume that if you are on this platform, you are interested in plumbing in some way. You could be a plumber, a DIY enthusiast, or simply a curious individual. Maybe you will meet someone who is. Whatever the situation may be, there is no reason not to try plumbing if you are looking for new employment. There are a lot of compelling reasons to think about it.
Many objects in our daily lives are now being repaired with DIY (Thanks to YouTube). Many of these services, on the other hand, are provided by plumber Sydney. DIY plumbing is beneficial in many circumstances. However, most plumbing difficulties go unnoticed by DIY performers since YouTube does not get you a Cert III in plumbing. These things can only be noticed by an experienced plumber's eyes. So, here it is:
Clearing blockages from sinks and toilets:
When stable objects obstruct the flow of water through a pipeline, a blocked drain in Sydney occurs. A blockage could be caused by a buildup of food scraps, yard debris, or other materials, or by tree root incursion, lack of pipe upkeep, or installation flaws, depending on where the drain is located.
Repairing toilet leaks and water leaks:
A leaking toilet will cost you a lot of money; therefore, repairing water leaks as soon as possible is recommended to keep your costs low. Do you hear a dripping sound in the bathroom? If you have any doubts about whether or not you have a leaky toilet, you can check your water meter or compare your current and prior water bills.
Ensure that all government and council guidelines are followed:
Our plumbers have the knowledge and training to complete the task correctly the first time, following the local government's rules. Each of the plumbers on our team is fully licensed, so you can rest assured that they know what they are doing.
Examine drains, provide quotations, and make suggestions:
When your back is against the wall when the pipes are clogged, the hot water tank is full, or water spills into your home (where it doesn't belong)-when your plumbing is not working and you have a house full of guests-you're going to be stressed out. In an emergency, we can only rely on emergency plumbing services, which come at a high cost. So, why not obtain recommendations sooner rather than later?
Replacing and mending broken pipes and washers:
If your tap is dripping, have it serviced or replaced as soon as possible since the trickle indicates that the tap has worn out, and the leak could develop a lot worse in a short period. Taps that leak or drip is quite valuable. Because the amount of water lost over time might build up to a large amount. If you chance to turn off the tap with a lot of force. You are just postponing the inevitable because you are over-tightening the faucet.
What is a plumber's job description?
A plumber is responsible for designing, building, maintaining, and repairing all of the systems in your home that allows water and gas to move in and out. Consider where these systems are located on your property: showers, bedrooms, kitchens, laundries, swimming pools, barbecues, air conditioners, and so on.
Plumbers 2 You are a dependable 24-hour plumber in Sydney who can help with everything from hot water systems to blocked drains Sydney. Their plumbers are one of the most experienced and well-respected in your area. They offer assistance with all types of plumbing emergencies and installations. Their team is completely licensed and offers the best plumbing service in the area. Whether it's a clogged drain or toilet repairs, they have got you covered. Their work is fully insured, and the Plumber 2 You crew (plumber Kellyville) is trained to repair any leak or drainage issue. Their licensed plumbers accurately diagnose problems and complete repairs promptly.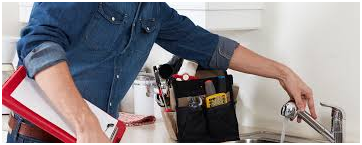 Plumbers2You is a commonly referred term for "emergency plumbing repair." Their team is very quick to respond to plumbing emergencies. Here's a rundown of some of the emergency plumbing projects they have completed in recent days:
Plumbing using Gas
Pipes that are leaking
Preventing Backflow
Drains That Are Blocked
Service for Hot Water
Detection of Leaks
Gutter Leaks on the Roof
Repairing a Shower
Repairing Toilets
Installation of Water Filters