Simple Ways You Can Upgrade Your Home in 2020
Tired of your home's old interior design? The first few months of the year are the perfect time for you to unleash your creative side and come up with brilliant ways to spruce up your home. You can start with simple upgrades such as repainting your accent walls with a new shade.
Home improvement specialists recommend incorporating the colour of the year – First Light – a light shade of pink, in your interior decorating. Its refreshing and calming colour will surely add a different charm to your home. Need more home upgrade ideas? Below is a list of things you can try to include in your project task list.
Add new furnishings
If you want to energize one of the rooms in your house, you can try adding new furnishings. For example, you can upgrade your bedroom by installing fitted wardrobes. If you are tired of the living room's old vibe, you can throw in a new cabinet or perhaps a coffee table. The best part about this upgrade is that you don't need to buy expensive items. You can buy furnishings from yard sales or the flea market.
Transform your kitchen into your home's focal point
You should consider revamping your kitchen if you have enough funding. You can do this by improving the work area. This way, you can also use it to entertain your guests or loved ones while you prepare their food. You can either install a larger kitchen island or add another workspace. It is also highly recommended to optimise the available space in the kitchen by adding kitchen shelves as well as hanging rods. This will help you organise your cooking equipment and allow you to have more free space in your work area.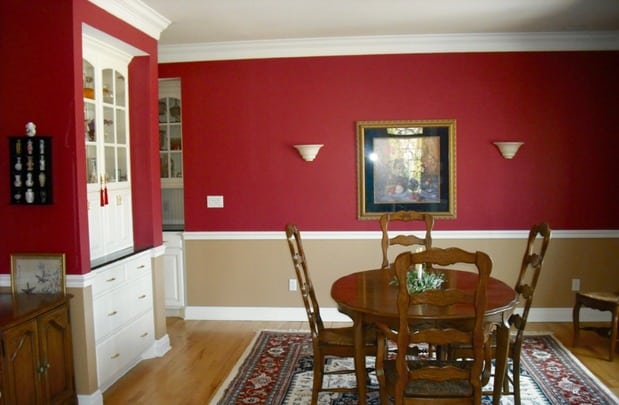 Spruce up your bathroom with two floating vanities
Plenty of homeowners today have invested a lot of money to improve their bathrooms. After all, it is one of the most frequently used rooms in the house. You can upgrade your bathroom by installing double hanging vanities. These can help you get more space for your bathroom essentials. You can also use the additional space for your personal things.
Work on the outdoor space
Your home's outdoor space has a lot of potential. Regardless of the size of your outdoor space, you can surely create an outdoor space that your neighbours will envy. To set up the space, you can use a few furnishings such as outdoor lounge chairs, cabinets and a table. Ideally, you should set this up in a cool and shaded place. This way you will feel comfy when you work.
If you are tired of how your house looks, you can try looking for ways to improve it. There are plenty of ways you can revamp your place, especially if you have enough money. Take inspiration from the ideas provided above. It is also highly recommended to have a solid concept in mind. This way, you can create a solid design. If you are having a hard time figuring out what you want, check out other home improvement ideas from the experts. Are you ready to start making changes to your home?
Tagged:
Upgrade Your Home