There is a lot of confusion regarding home plumbing. This confusion can be avoided if homeowners perform maintenance activities and take some precautions. Most people don't think about their plumbing until a problem arises. But by then, very little can be done and one is left with a huge mess and bill. All this can be avoided if one does plumbing maintenance regularly and takes some precautions.
By following these tips one can maintain the plumbing system of one's home properly.
Draining and insulating – It is important to drain and insulate all the pipes and faucets in one's home plumbing system before winter arrives as any water which can get trapped in the pipeline can freeze, expand and then break or burst the pipe. By securing the exterior pipes, one can avoid property damages and other plumbing repairs. Even plumbers can help in the draining and insulating process of one's home.
Checking for leaks – If not noticed or taken care of properly, even the smallest leak in one's pipes and faucets can lead to a lot of problems. The damage caused can require both home and plumbing repair which is very expensive. Therefore it is vital to check all the places like garages, exterior walls, unheated basements, crawl spaces and especially places which lack insulation. No to little insulation results in the pipes becoming more vulnerable to elements and therefore they are more prone to crack and leak.
Weatherproofing the troubled spaces – It is important to look out for spaces that contain exposed plumbing. One needs to make sure that the seals of windows, vents, and doorways remain tight. If the seal is loose, it can be fixed by caulking so as to avert ones home plumbing for freezing up. One should also repair cracked windows as they result in freezing temperatures coming in contact with the plumbing, which in turn result in expensive repairing costs.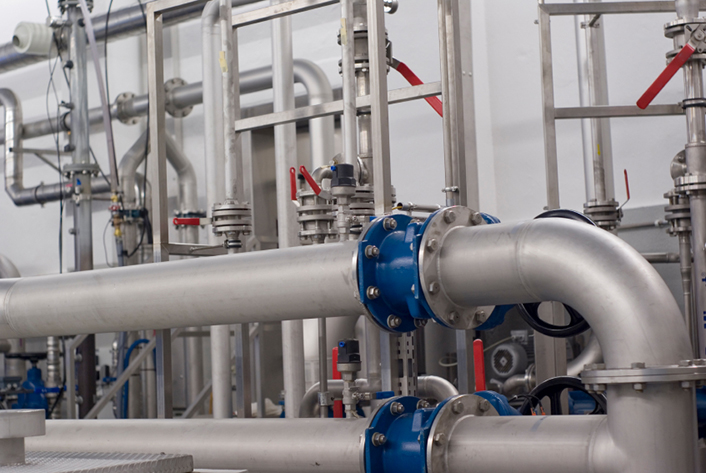 Insulating exposed pipes – One should make sure that all the pipes are properly insulated so that they can stand against the cold winter temperature and air. This can be done by either installing towels or foam tubes around the wires or wrapping them with heat tape. Pipes near electrical sources need to be insulated with electrical heat tape.
Keeping the indoor pipes warm – Indoor pipes can also freeze in winter seasons, so doing things like opening cabinet doors for exposing the pipes to one's home heat can prevent internal home plumbing issues. Also when one is away from home for a long time, he or she should make sure to set the interior thermostat to a minimum of 55 degrees Fahrenheit.
Signing up for a home plumbing maintenance program – This will help one know what to do in case a plumbing problem arises. Such programs help elevate the life of one's appliances and also make sure that one's plumbing warranties stay up-to-date.
By doing all these things one can effectively maintain and prevent one's home plumbing from any sort of problems. And if one has a problem doing all this alone, he or she can always get in contact with their resident plumber, who will make sure that one's home plumbing system is working effectively and smoothly.